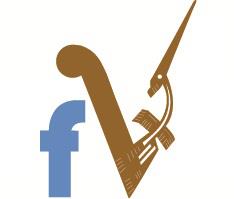 Vietnam's economy has slumped to a lull since 2008. It currently sits at an uneasy 5.54 percent GDP growth rate and is struggling to return to its previous growth of 8.46 percent back in 2008. No doubt this has made a significant impact on the working economy. With this in mind, founder Pham Lan Khanh started Freelancerviet.vn, a community and platform that connects freelancers to freelance jobs. Vietnam's online recruitment market is hot. Kiemviec (meaning "looking for work") got acquired in February and Vietnamworks, Vietnam's number one jobs portal, got acquired in April. There's also smaller niche sites like ITviec, Geeky.vn, and Vietnamgeeks (now dead) going after the IT online recruitment market. In other words, there's a lot of demand for jobs and people. At the same time, a new generation of Vietnamese people are looking for new ways to make money but not be tied down to a job (and a Vietnamese boss). Freelancerviet.vn originally started out as a Facebook group (currently a tight-knit community of over 13,000 members) in October 2010, gathering fellow freelancers together to share their experiences and potential jobs. In the past year, Pham realized there was a need in the community for a type of platform that could allow users or businesses to share jobs, and also for a middle man to hold money safely for both parties. That's where the idea of Freelancerviet.vn was born.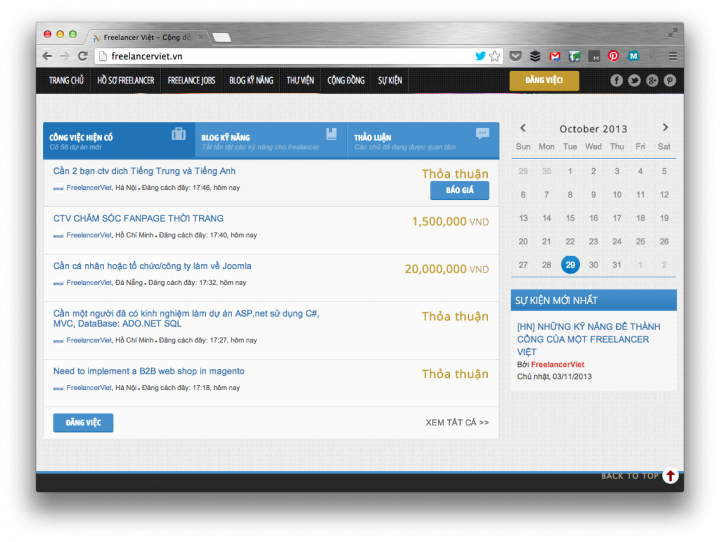 As you can see in the interface, it's nice and sleek, and it mostly lists jobs for freelancers. Khanh says listing is not the key attribute, though.
One of the biggest problems with freelancers and people who hire freelancers is trust. The key value proposition that we add is a deposit system. The businesses or hirers deposit money into our account and we ping the freelancer that we have received it. Once both parties are satisfied with the freelancers work, the money will be transferred accordingly.
Thus, Freelancerviet.vn makes its money off of a percentage on each transaction. Therefore, it's in its best interest for there to be lots more jobs and freelancers on the website. Core to Freelancerviet.vn's strategy is fostering the freelancer community in Vietnam via workshops, training sessions, and community events. It's these kinds of activities that Pham believes will bring the community closer together. A similar strategy also worked for Tiki.vn, the e-commerce leader that recently received over $2 million of funding from Sumitomo. Tiki.vn focused very strongly on building a small and loyal customer base for several years before eventually getting its series B funding. Freelancerviet.vn seems to be on a similar path in a totally different sector. (Editing by Paul Bischoff)
Freelancerviet.vn breaks ground by bringing freelancing to Vietnam with a sleek platform