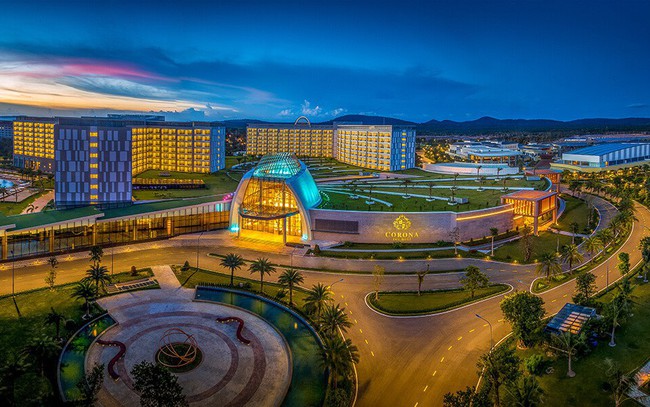 Phu Quoc Tourism Development Investment Joint Stock Company (Phu Quoc Tourism) has just released its audited consolidated financial statements for the first half of 2019.
Phu Quoc Tourism is the investor of Corona Phu Quoc Resort & Casino Complex with a total investment of about VND 50,000 billion, with a capital scale of about VND 25,000 billion. Upffinity Gaming Management, an international casino management company coming from Netherlands with experience in managing high-class casinos in Europe and Macao, is the operator of Corona Casino.
In addition to the casino, this complex also has a 5-star international standard hotel and a beach villa.
Casino Corona Phu Quoc is the first legal casino in Vietnam to be piloted to open to Vietnamese players within 3 years. According to Casino Corona regulations, Vietnamese tourists who want to enter the casino will have to pay a fixed entrance fee of VND 1 million per person for 24 hours. This amount will be added to the budget of Kien Giang Province.
Starting operation in January 2019, after half a year of business, the Casino segment brought Phu Quoc Tourism VND 605 billion in revenue, contributing over half of the total VND 1,165 billion revenue. Gross profit margin of this activity is over 50%.
Besides the casino, Phu Quoc Tourism also has other major revenue sources from the hotel (VND 259 billion) and villa management (VND 187 billion).
Because the new casino complex has been put into operation, Phu Quoc Tourism currently has no profit.
As of June 30, 2019, the total assets and equity of Phu Quoc Tourism are respectively VND 30,800 billion and VND 4,500 billion.
Truong Luong
According to Young Intellectuals
The first casino for Vietnamese people to play in Phu Quoc earned 604 billion after half a year